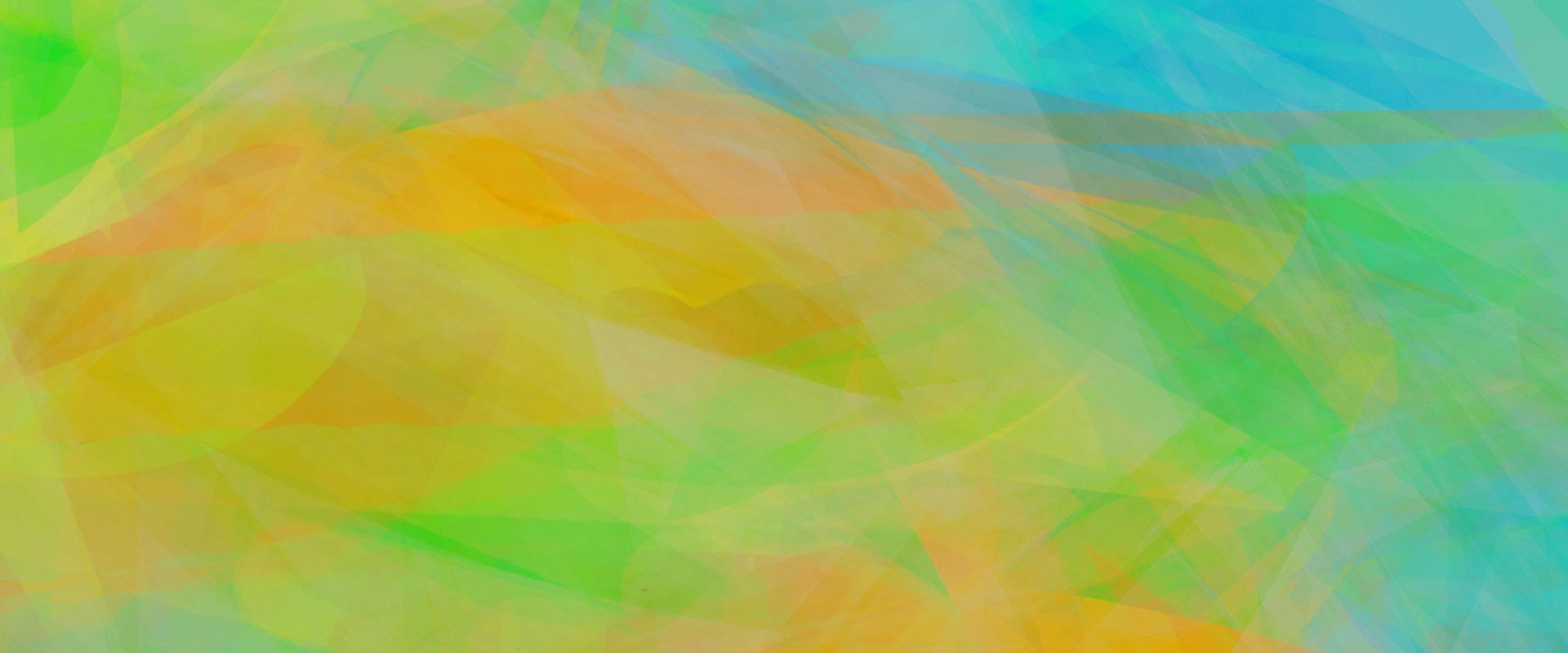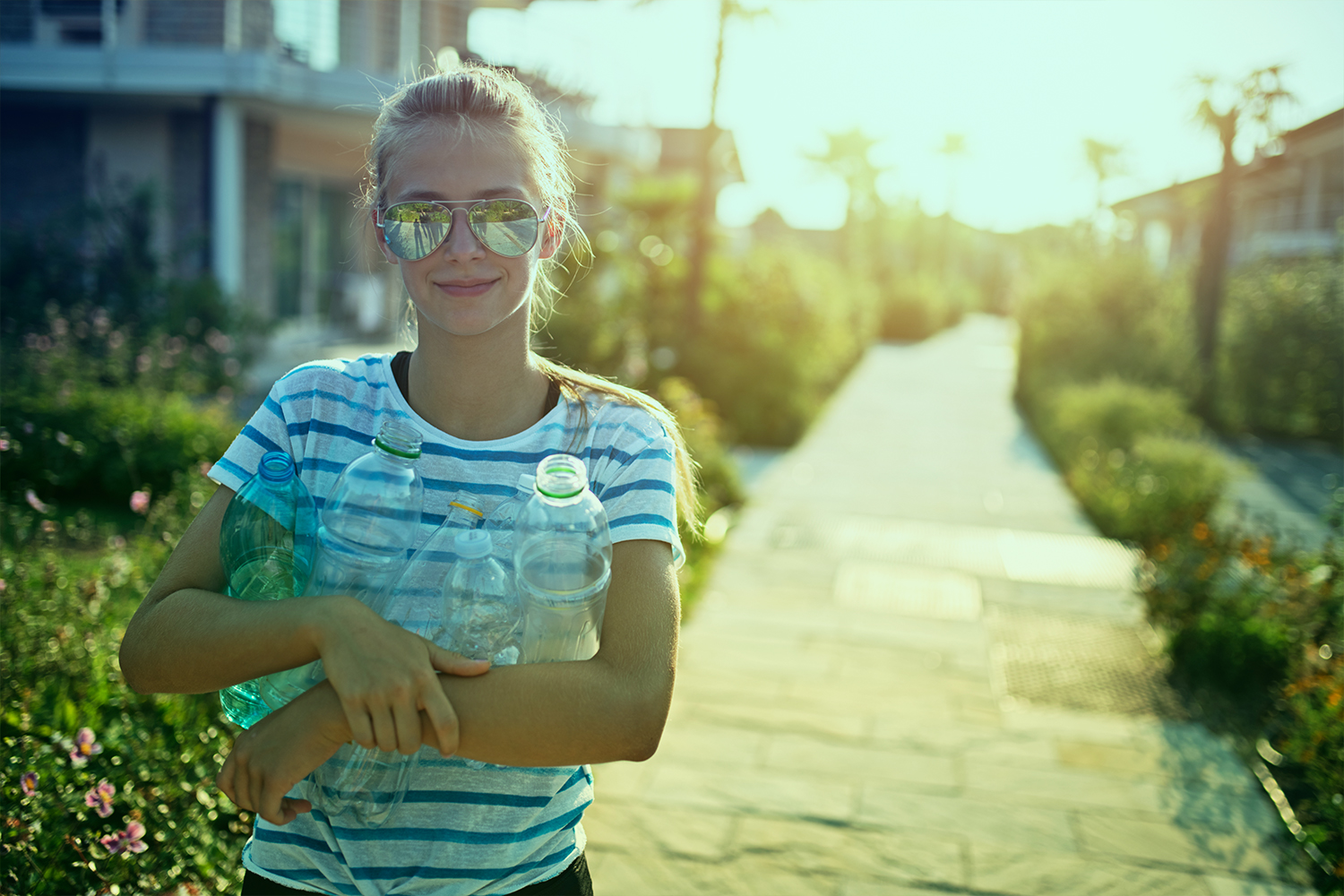 Open Educational Resources
Welcome to

the

CLAY OER platform!
Within project CLAY (Closing the Loop Along with the Youth) a set of digital training materials was developed, that is designed to be used in blended learning settings or by individual learners alike.
Linear vs. Circular Economy
In this module, the focus is on the problems arising from our current, linear economy (take-make-waste) and how circular economy offers solutions. Apart from climate change and reduction of CO2 emissions, our current linear economic model also depletes natural resources by turning them into waste at increasing speed, that in turn harms the ecosystem.
Click the image to visit MODULE 1!
Circular Economy on a global and European level
Module 3 explores how circular economy is part of organizations and political institutions on a global/European level. Learners will acquire knowledge on programs and initiatives already in place, that aim at fostering the transition to a circular economy.
Click the image to visit MODULE 3!
Circular Design
In this module, circular design and its role for a successful transition to a circular economy is explored. Various best practices will show you, how companies today are successfully applying circular design to create and market products and services that don't create waste, are designed for "long-life" and regenerate the ecosystem instead of polluting it as waste after usage.
Click the image to visit MODULE 5!
Guide for individual learners
If you are an individual learner generally interested in circular economy, or looking for topics and inspiration to complete an assignment (e.g. homework, research task, presentation, project paper etc.), this guide will give you basic instructions on how to use the digital training materials and a set of tasks for each of the digital units.
Click the image to access the guide!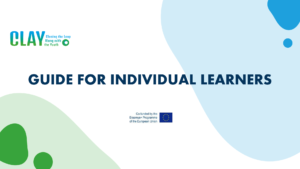 Guide for teachers and trainers
If you are planning to cover the topic "circular economy" in your teaching and training activities, this guide gives you an overview of the digital training materials, a set of tasks that can be individually assigned to learners as preparation or follow-up activities, and a set of group tasks (e.g. questions for live/face-to-face settings).
Click the image to access the guide!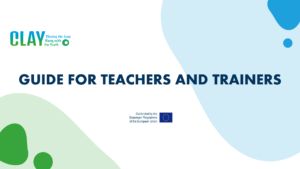 Up to the modules: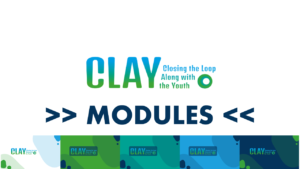 All modules are also available in a downloadable format for LMS (Learning Management System) integration. Please check the download-section for more details on LMS and offline usage.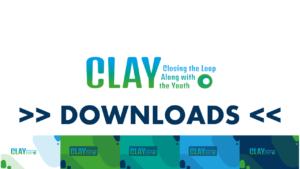 Additional information can also be found on the project website under "outputs", e.g. national reports on circular economy in the partner countries.
You can also calculate your own "CLAY-Score" and assess how circular YOU are!
Click the green button below to check your score!